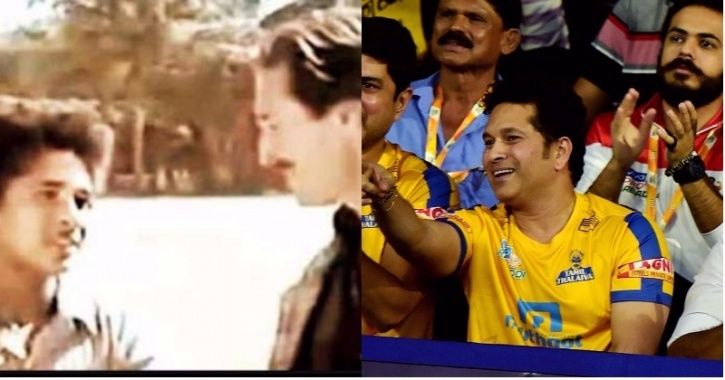 Recently after death of Tom alter because of skin cancer, our master blaster Sachin Tendulkar took to Twitter to pay his respects to the veteran actor. He termed Alter 'a true sports lover' and added that he met 'a good human being' through his first TV Interview.
In a career spanning over 4 decades, Tom Alter worked in as many as 56 films. One of the finest actors Hindi cinema ever saw, Tom Alter was excellence redefined. With his demise at the age of 67, Indian cinema has lost a precious gem.
He posted his first interview ever taken and it was by none other than Tom Alter. Dated 19th January 1989, a time when many of us weren't even born, the interview was taken when Tendulkar was merely 16 years old and was his first ever television interview.
During the interview, Tendulkar nonchalantly said that he liked facing fast bowlers and the West Indian pacers did not intimidate him.
Tom Alter loved sports. He played cricket for a Bollywood team called 'Match Cut Club' and co-wrote a book on India's World Cup triumphs with Ayaz Memon. Not many know this, but Tom Alter worked as a school teacher in Haryana and even became a cricket coach for his students there. He was a man of many talents. Besides being an actor par excellence, he was also a columnist, a director, writer and TV host.
Alter will always be remembered for being a true sports enthusiast. May his Rest in Peace.